This picture shows the view from the mountains behind Kardamili over the town itself and Ritsa Beach. After that the landmass blocks the view on Kalamata. The land below the clouds at the other side of the water belongs to the coastline around Koroni.
More photographs from Kardamili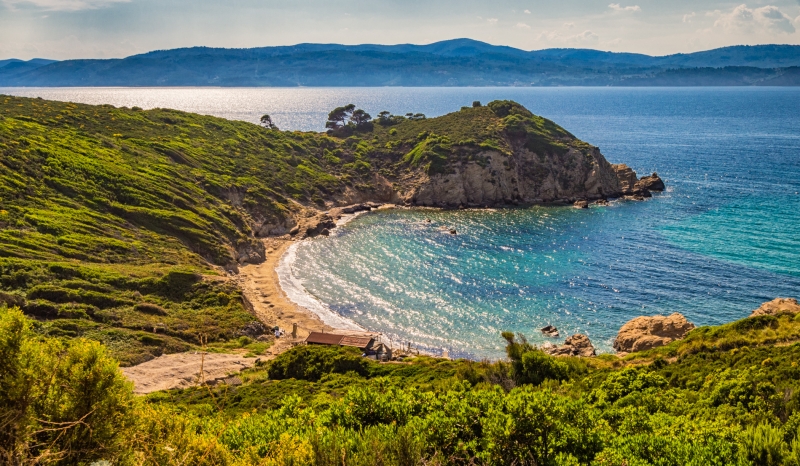 At Skiathos, a very beautiful Island at the Sporades, Greece, you can find a lot of beautiful beaches. But Krifi Ammos, called the "Hidden Beach", certainly is a special beach. It is a rather small beach in a small bay. And you have to walk a little bit to get there, so it is rather quiet, especially off season.